Fully automatic processing of components
Whether drilling, milling, turning, cutting or grinding, the machining of components is a task that is used in our automation systems.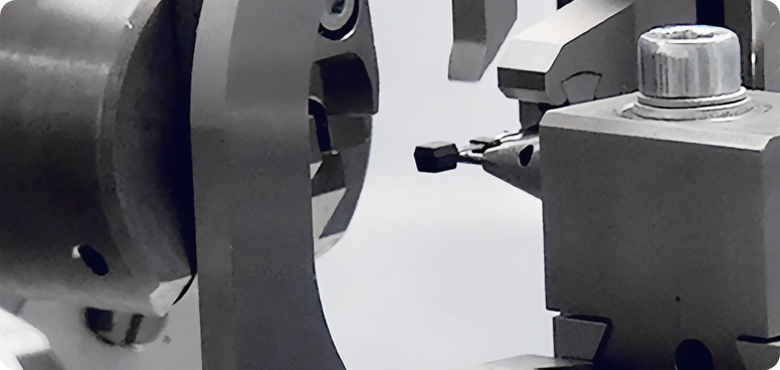 The pin cutter
Product-specific cross-cut device
The right cut
With the chip carrier systems, wheel speed sensors, so-called Hall sensors, are inserted fully automatically into the carriers provided for this purpose.
On these systems, it is possible to assemble the chips straight (= 180 degrees) or to bring the chip into the required geometry (90 degrees/120 degrees) fully automatically using an integrated robot.
The main components are
Identification of the various materials using a barcode system
Automatic feeding system for chips and carriers
Punching out the carriers with disposal of the punching waste
Automatic removal of the chip from the blister with a vacuum system
Magnetic field measurement on the chip
IO/NIO verification
Feeding and processing of the chip by linear or robot units
Mounting and latching the chip in the carrier
We are here for you!
Do you have any questions or requests?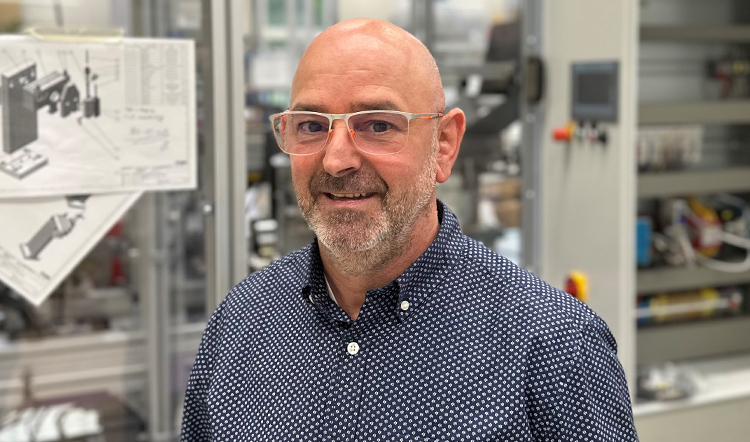 Juan Bellver Garcia
Sales management