Cable end processing
You can also rely on our machines when it comes to the final step in wire processing – regardless of whether you need to ensure consistent quality during assembly, move pre-assembled grommets or install external sealing rings and seals.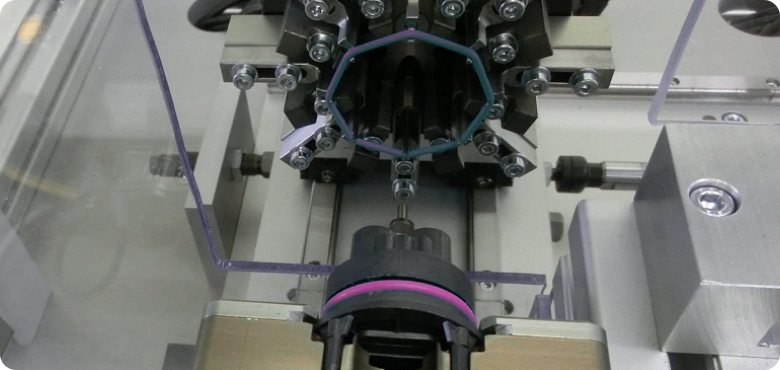 ROUFIX
Roughening and notching of jacket parts
Manual cable end processing
PRO.EFF has developed the ROUFIX device as a simple and cost-effective way of roughening the surfaces of coated cables cleanly and evenly.
If you need to further process your cable end, e.g. by overmolding, you can use our stand-alone table-top device, the ROUFIX, to roughen the entire surface of the sheathed cables or add notches. This improves the connection between the injection-molded material and the sheathed cable and increases the tensile strength and tightness.
The ROUFIX is characterized by simple operation and high flexibility: All the operator has to do is insert the cable end and press the foot switch. The roughening process – precisely to the infinitely adjustable depth and the specified width – is carried out automatically by the appliance.
PROCONEX
Assembly of connector housings
Semi-automatic cable end processing
PROCONEX devices are used to ensure consistent quality in the assembly of connector housings. Our devices can be adapted to customer-specific requirements by integrating different test options.
Test options:
Color recognition
Push-back test
Pull-back test
Insertion depth measurement
Spacer latching
Leak test
etc.
PROCOM
Pneumatic and electrical assembly of connector housings
With machines from the PROCOM product group, pre-assembled grommets are moved smoothly on a cable and mounted on a connector housing. The plug connection in the plug housing remains undamaged. Our devices for the semi-automated assembly of connector housings are pneumatically and electrically operated.
Device advantages:
Gentle grommet assembly
Prevention of damage to the plug connection
Modular structure and therefore customer-oriented flexibility
Consistent quality
O-ring assembly
Assembly of external sealing rings and seals
Thanks to our many years of experience in the field of O-ring assembly systems, we offer both standardized and customer-specific modules for the assembly of external sealing rings and seals. The customer can choose between manual individual workstations or integration into fully automated production lines as a station. Both variants stand out due to their easy and intuitive operation. In addition to a large number of connector types that can be processed, our systems are characterized by the processing of various flat and round rings, by the detection of the correct sealing ring position and by the automatic ejection of incorrectly fitted O-rings. In terms of this safety, our systems are primarily used in the automotive and electromobility sectors as well as in medical technology.
The main components are
Spiral conveyor, incl. Discontinuation with forced separation
Advanced linear feeders
6-point gripper for O-ring mounting
Single-axis linear unit for moving the gripper (from the loading station to the assembly station and back)
Cycle time depending on system type and part specification, approx. 2-3 sec
We are here for you!
Do you have any questions or requests?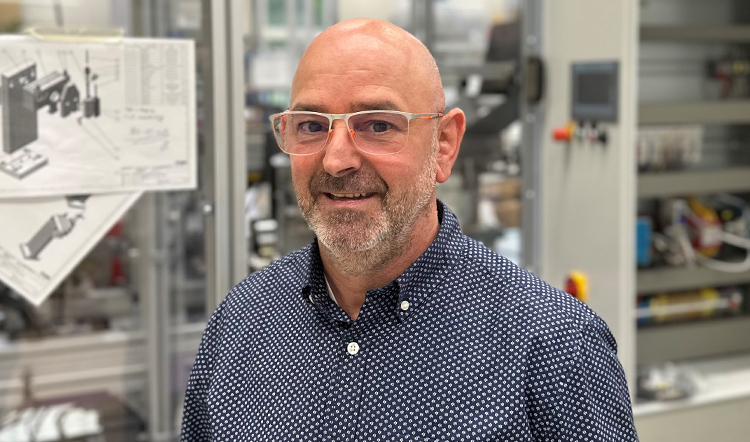 Juan Bellver Garcia
Sales management