Grommet mounting
PRO.EFF has been known for decades for assembly aids in the field of elastic grommets. Oil and temperature-resistant polymers and elastomers often replace conventional metal components in the automotive sector. Here, cable harnesses have to be routed reliably and safely through bodywork separation points. Whether standard grommets or special grommets, whether in the vehicle as protection, for correct positioning of the lines, on ABS lines or for hose assembly in medical technology, PRO.EFF will provide you with the perfect solution.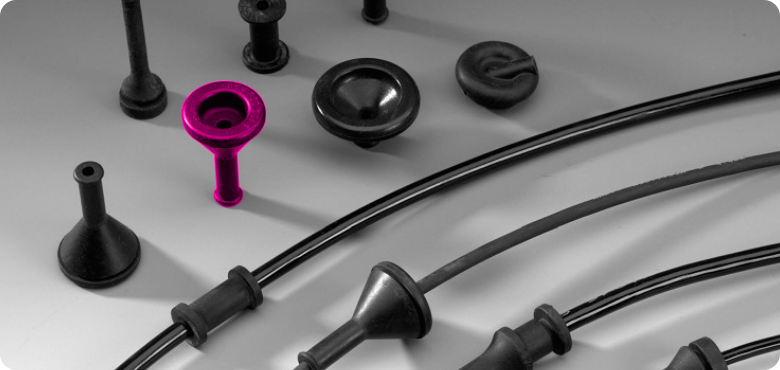 EXTENDOR
Spout positioning by means of pneumatic lever mechanism
Manual grommet assembly
The EXTENDOR is used to precisely position short or narrow grommets (e.g. anti-kink grommets) or hoses on cables. To do this, the grommets or hoses are expanded by several mandrels using a pneumatic lever mechanism so that they can be fitted to the corresponding components without the need for force.
EXTENDOR technology uses specially adapted mandrels to mechanically expand grommets. Cable harnesses or cables can then be easily routed through the grommet and positioned precisely or variably. Positioning aids are used for precise positioning, ensuring a high degree of accuracy.
PRO.EFF offers you EXTENDOR technology for all types of grommets. The spectrum ranges from a mobile EXTENDOR Basic in manual design for a maximum spread of 20 mm to the EXTENDOR D3 with three mandrels and a maximum spread of 25 mm to the EXTENDOR D4 with 4 mandrels and a maximum spread of 120 mm. Depending on your requirements, we will work with you to select the right variant or adapt our system to your assembly task.
Airstream
Nozzle positioning using airflow technology
Semi-automatic spout assembly
The modular Airstream system is used for the gentle, precise and reliable installation of grommets, hoses, corrugated pipes, clips etc. on sheathed cables such as ABS cables. In the Airstream process, a volume flow of air is used to move the cable through the grommet in an almost floating and contactless manner. For quality assurance, integrated sensors in the grommet-specific mounting masks prevent the absence of the most diverse components to be mounted. In addition to the precise fitting of grommets, depending on the system configuration, the printing, precise cutting and stripping of sheathed cables can also be realized. In addition to smaller versions for small quantities, the Airstream technology can be almost fully automated by adding unwinder, cutting and stripping units as well as integrated printers.
The market has adapted to these systems worldwide. Increasing quantities of safety-relevant parts in the automobile require greater automation of the systems. However, the manufacturing situation on the global market is very different. For this reason, there are different variants of the modular system to enable customized solutions to be put together.
We are here for you!
Do you have any questions or requests?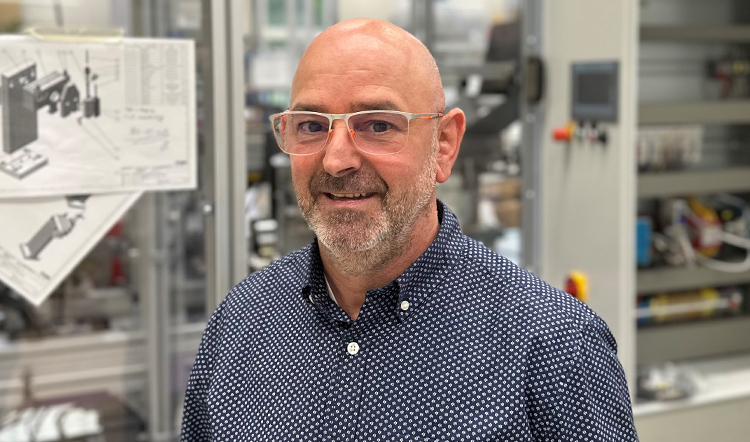 Juan Bellver Garcia
Sales management