Cable processing
In the field of cable processing, our devices can be used to roughen or notch cables with different sheaths such as PVC, PUR, PTFE etc. for a better connection during overmolding.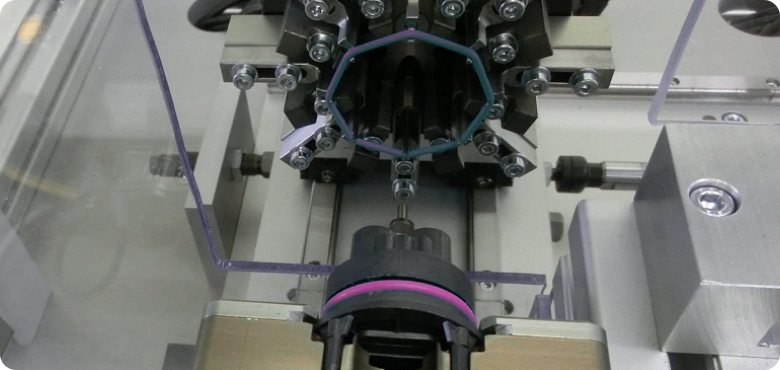 Twister
Safe and flashover-free twisting of up to four cables
Semi-automatic cable processing
With our Twister technology, we guarantee you perfectly twisted cables. Whether two, three or four-way twisting – the twister technology enables high-quality twisting of loose, stripped, crimped or sealed individual cables in accordance with cable standard LV122.
PRO Twist Basic
Versatile and flexible – high quality, best price-performance ratio!
The PRO Twist Basic can be used to twist two loose individual cables with stripped, crimped or sealed insulation. Special receptacles (e.g. connector housings) can be customized and cable cross-sections and open ends can be adjusted without tools.
A total of up to 99 different production recipes can be stored for the twisting speed and number of forward and reverse rotations. Material-friendly flat grippers with different special coatings, high production speed with reproducible, consistent quality and high flexibility thanks to modular design for different applications are all included.
Device variants
PRO Twist Basic A (clamping force via spring force)
PRO Twist Basic B (clamping force and strain relief pneumatically controlled)
Options:
Clamping slide for standard lengths up to 2.5 m
Clamping slide for cable lengths of up to 5 m (PRO Twist Basic A only)
Cable routing for cable lengths greater than 2 m
Different clamping plates for different insulation materials
PRO Twist 1000
The all-rounder – highest quality standards
The PRO Twist 1000 is a programmable twisting machine with quick-change twisting heads. It enables high-quality twisting of two to four cables without knotting and impact errors. An integrated length measuring system monitors the cable length after twisting. Quick-change twisting heads, monitoring and visual user guidance when setting up the cable length as well as storable product parameters enable quick and uncomplicated product changes. The entire system is controlled and programmed via a touchscreen. The basic system has a modular design and can be extended by the customer at any time with 3-meter segments.
Options:
Modem set for remote maintenance
Program for recipe management on the PC
Extensions in a 3-meter grid
Information board and service drawer
We are here for you!
Do you have any questions or requests?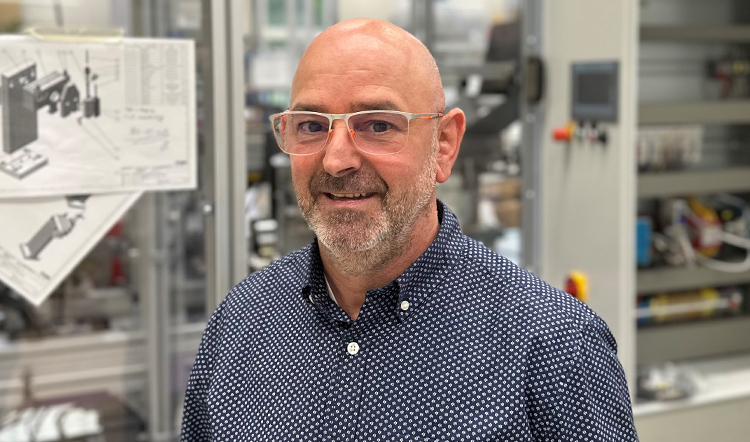 Juan Bellver Garcia
Sales management